7 Legitimate Reasons to Apply for a Business Credit Card
Business credit cards, especially small business credit cards, are an integral part of any business today. Compared to regular credit cards, a business credit card has a high limit plus low-interest rates. Depending on the financial institution you end up choosing, a business credit card may also bring about a lot of effortless perks.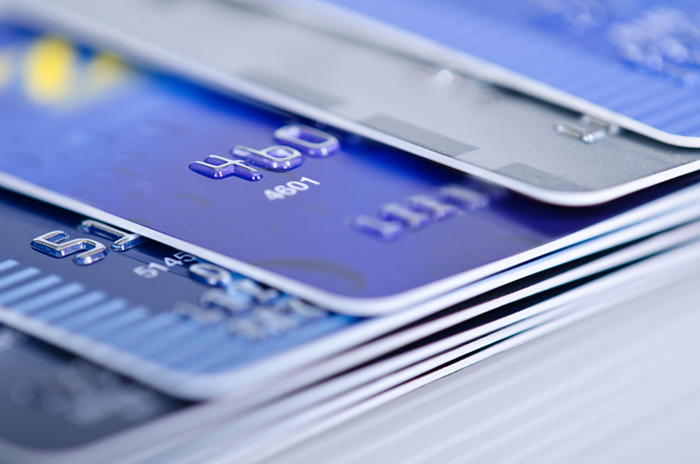 Source: Thinkstock/leekris
There are lots of good reasons you should have a business credit card specifically for the use of your business under the name of your business. And, in fact, a lot of them are no different than the reasons that you have a credit card for yourself. Here's a list of the top ten reasons that you should have business credit cards make so much sense.
A business credit card lends your business legitimacy. The fact that a credit card company issues a credit card to your business signals other merchants that they consider your business credit-worthy.
It's far easier to track monthly expenses with a credit card. When you make purchases for your business on credit, you have your monthly account statements to help you track where the money went.
Your monthly account statements also serve as a backup to receipts when it's time to do your bookkeeping and declare income and losses for tax purposes.
Your employees can use your business account to make purchases for the company or for business expenses when traveling for your company, making it far easier to track and assign expenses than having expense accounts submitted and reimbursed.
Many small business credit cards offer the same benefits and rewards as personal credit cards, including discounts on products for your business and cashback or rewards on purchases from participating merchants.
Purchases made on many cards qualify for special insurance protections from the credit card company. If something goes wrong with your purchase, and the merchant won't return your money, you can dispute the charge on your account.
A business credit card allows you to build a glowing credit history for your business. This will be a major benefit if you're seeking a line of credit or loan to expand your business in the future.
Being able to charge your purchases can often allow you to take advantage of cash discounts on purchases. Many companies that deal with businesses and business products offer special terms when products are paid for in full at the time of purchase or within 30, 60, or 90 days. Charging them to your business credit card nearly always counts as a 'cash' purchase rather than a financed one.
For all the to-do about high rates of interest on credit cards, they're generally considerably lower than merchant credit accounts. In fact, you can avoid interest altogether by paying off your account each month. If you must carry a balance, though, it makes sense to carry it at the lowest interest rate that you can find - and even earn rewards or discounts while you're at it.
Use business credit cards' rewards for business expenses such as travel and lodging on business trips.
In short, having a business credit card makes excellent sense for your business. If you're considering applying for business credit, you can find everything you need to compare credit card offers at some really great comparison sites. From comparison charts that let you see card features side by side for informative advice about credit cards, debt, and financing, they can help you find the best credit cards for yourself and your business.
Featured Image Source: Thinkstock/Medioimages/Photodisc